Editor's Note: As we see the CMS-3178-P Rule find its' way into the Federal Register, we pulled out a few posts from 2009 that pointed to the need for tighter regulations, especially given the failures in preparation in Joplin and Hurricane Sandy Disasters, to name the most visible.
The Spring of 2003 found a loose confederation of healthcare domain experts (Center for Healthcare Emergency Readiness (CHCER) deeply involved in a self-funded study of the nation's healthcare sector and its capacity to meet its expected roles and responsibilities associated with the country's strategy for Homeland Security protection, the Federal Response Plan (FRP), which has now become the National Response Plan (NRP), and later again the National Response Framework (NRF).
We were startled by the ACHE news release, Chicago, March 13, 2004 "Hospital CEOs say Bioterrorism Plans are in Placeâ€.  It was great news to us since that was not what we were finding.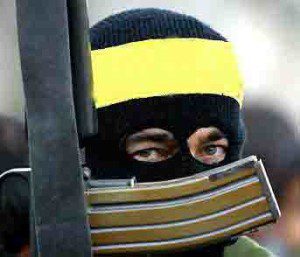 The 2004 ACHE publication of Terrorism and Disaster Management: Preparing Healthcare Leaders for the New Reality by Donna Barbisch, DHA and Joanne Mc Glown, PhD, FACHE was the first comprehensive look at the delivery of Healthcare in the age of Homeland Security protection.
A series of four seminars were offered in 2004, two were canceled due to lack of interest and the other two were attended by 31 executives, well below the usual participation numbers. One week before the first seminar was scheduled I was notified that the event had been canceled due to lack of attendance. The next seminar met with the same fate.
This was three years after the 9/11 terrorist attacks and less than a decade after the Oklahoma City, Federal Murrah Building bombing. Hours of personal conversations and correspondence with fellow ACHE members, including all levels of leadership, did little to elevate a sense of urgency for Homeland Security preparedness. Organizational Leadership indicated that it was not their mission to strongly advocate for Disaster Preparedness and they, ACHE, had an understanding with Hospital trade organizations that it was their duty to pick up the gauntlet for such activities.
The wholesale systemic failure of the hospital and healthcare community to prepare for and respond to hurricane Katrina is irrefutable evidence that the hospital trade organizations did not pick up the gauntlet for the industry. Our book – Deadly Negligence: Apathy and Denial vs. Act of God – chronicles the day-by-day suffering of significant stakeholders in hospitals during those tragic days in the wake of the storm.
The post Katrina ACHE publications "Weathering the Storm: Strategies to Overcome a Crisis
Situation†and "After the Storm: Experiences and Insight from the Front†are great after-thoughts but give little comfort to the trusting public. Indeed, many view these stories as the industry's spin on an event which had real heroism and situational heroes responding to events born out of their own timely response failures.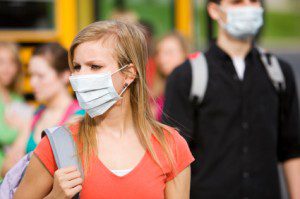 Fast forward to the spring of 2009 and the preparedness for and response to H1N1 Novel flu. Despite billions of dollars and all-hazards initiatives the Public Health and Healthcare sectors were caught flatfooted in both waves of the deadly disease. The Institute of Health (IOM) warnings went unheeded and ironically, the week before the official announcement that there was a looming influenza threat a survey of hospital readiness questioning whether hospitals had a written Pandemic Flu Plan revealed that the vast majority (200) of surveyed hospitals did not have these plans.
If we assume that Professional Healthcare Executive Organizations give their members what they want and not what they need, responses to membership surveys drive the array of offered programs. A quick review of survey responses and ACHE's focus on educational literature and seminars would lend credence to the assumption.
Part One of this series characterized those who provide guidance to the industry on design and construction of healthcare facilities. An ACHE member survey, July/Aug, 2007, may shed some light on "want and need†issue. Responses were clustered around design features. None addressed the All—Hazards threat. Indeed, under the "Ways to increase safetyâ€, only one could be identified as a physical safety feature "Improving air filtration systemsâ€.
Over the last four survey years ACHE members (hospital CEOs) have shown little collective interest in All-Hazards issues. Asked to identify their top financial/operational issues, disaster preparedness failed to make the "top tenâ€. Results in the "top CEO's issues in 2009†disaster preparedness garnered 1%. How would you design your educational programs?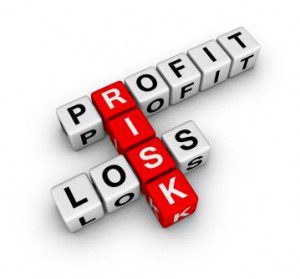 These are not your "run-of-the-mill†healthcare executives. They are today's hospital leaders. Patients depend on them to provide for a safe healthcare environment. Employees depend on them to keep them safe from workplace hazards. Investors depend on them for fiscal stewardship. Board members depend on them to protect their reputations and keep them out of jail. Communities depend on them to make the difference between life and death in time of crisis. In communities where hospitals are the principal employers, their future economic existence depends on timely informed decisions.
The most important decision hospital Boards/Trustees make is the selection of their hospital administrator. Oversight of the day-to-day delivery of healthcare in institutions is a delegated action by the Board, however, the ultimate responsibility remains with the Board. Not unlike Parenting, it is more than a spectator sport.