May 1, 2014
The explosion at the Pensacola, Florida jail and subsequent evacuation of 600 prisoners raises some important questions for Hospital Emergency Management, among them:
Do we have surge capacity for mass casualties?
Do we have a plan to treat forensic mass casualty patients?
Do we have a protocol to keep stakeholders safe?
What is the limit of our ability (number of patients) to treat forensic patients?
Do we have Law Enforcement MOAs that ensure physical security surge capability?
What are the legal aspects for restraining forensic patients?
What are the implications for crowd control, ingress, egress?
What clinical challenges associated with forensic prisoners from Jail and Prison?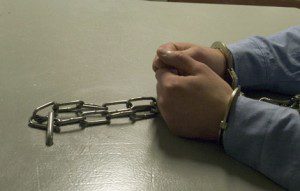 In this case, two prisoners died immediately, three remain missing and over 100 were injured and needed immediate care. A crowd had gathered at the jail and family and friends wanted to know whether their acquaintances were dead, alive or injured. There were conflicting reports about whether any prisoners remained in the facility several hours after the incident, which was believed to have been caused by a gas leak. Many in the crowd were getting agitated for lack of information. As reported in USA Today:
"Pensacola resident Mary Norris had two sons — one 28-year-old and one 29-year-old — in the jail at the time of the explosion.
"From the moment I heard about it, I left as quick as I could from my house and made it here, and I've been here ever since," Norris said. "There isn't much to tell because we haven't had any information yet. Just a lot of speculation is all I'm hearing, and I don't go on that.â€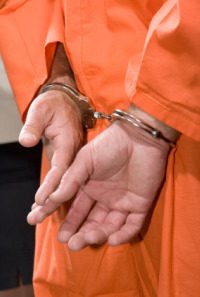 In these cases, crowds will also assemble at the local hospitals as soon as Law Enforcement makes announcements about who has been evacuated to other detention facilities and which hospitals will be treating the forensic patients. All of this is further complicated by the fact that the explosion occurred after 20 inches of rain in 24 hours, and although the jail did flood, it was not clear whether the explosion had been caused by the flooding. For the local hospitals, the flooding is the source of a classic set of problems including continuing safe operations during a disaster, meeting the expected roles for surge capacity during a flood and keeping stakeholders safe while serving patients that fall outside of the normal parameters of care (forensic patients with high risk lifestyle characteristics).
The Proposed Rule CMS 3178-P, will require hospitals to have an All Hazards Vulnerability Assessment (AHVA), Policies and Procedures to address the threats, a Communication Plan and Training and Testing Plan to prepare for, respond to and recover from natural disasters and unexpected outcomes, such as this incident. In this case, the key issue is to identify the potential need in the AHVA based on location awareness (chemical, nuclear, river, railways, prisons, etc.) and build in the scenario of intake of forensic patients. We covered a similar issue that was published by the Washington Examiner in 2009 that discussed the need for clarification on how to allocate scarce resources in the case of a major disaster, such as a flu pandemic. The question posed in this article of who has priority for life-saving equipment and resources has yet to be answered but in some cases incarcerated individuals with immune system deficiencies would get priority to flu vaccines  over local school students.
H1N1 Swine Flu Treatment Priorities: Kicking Grandma off the Ventilator
September 13, 2009
Availability of and access to mechanical ventilators in advanced stages of H1N1 Swine Flu is a Life/Death issue. The DHHS has initiated an action to identify the number and location of mechanical ventilators within the country (this information will not be available to the public). Earlier studies indicated that 70-80% of existing mechanical ventilators are already being used by patients. Some models estimate that in a severe pandemic the nation would need 750,000 ventilators; however we are not sure of an exact count until the information is released (if released). How these will be allocated is a fundamental issue that remains to be clarified; the New York Legislative body made a noble attempt (see report) to address this, however it is not clear whether grandma's ventilator would be re-allocated to a sixteen year incarcerated juvenile – who falls into the new priority treatment cohort.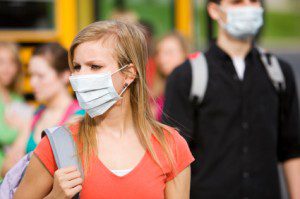 Federal H1N1 Swine Flu treatment priority policies abound. According to all accounts they are driven by groups of selected, well intentioned, experts within multiple governmental and academic domains. Many times these groups have limited experience, "up-close and personal†exposure, to these situations and fail to consider important intended and unintended consequences of their guidance. This tendency to promote "one size fits all†guidance through "stove pipe†communications creates confusion and chaos at the "hands- on†levels of response.
Guidance generated at state and local levels also lack consistency and clarity. Many state legislative bodies have not removed material barriers (moral, ethical and legal) which hamstring realistic, effective planning and response for pandemic mass treatment events. Responding to these calamities is difficult at best and more often than not responders are faced with limited supplies of life-saving medicines and equipment. Our next two posts will deal with the bewildering range of decisions which community and healthcare organizations face in life-death decisions associated with meeting the needs of all victims in a severe H1N1 Swine flu pandemic.  We will focus on two governmental levels (Federal and State) of populations often overlooked by community and hospital organizations: Federal and State Inmate Populations.