Originally published in our book "Unready: To err is human – the other neglected side of Hospital Safety and Security" July, 2010 and as relevant four years later as it was on day one.
Due to length, we have broken this into two posts, of which this is the first. For context, it should be noted that this was written during the painful birth of the Department of Homeland Security. In retrospect, combining Public Health and the Non-Federal Healthcare Sector deserves questioning, especially as relates to All Hazards Security posture.
Myth: The Non-Federal Healthcare Sector has followed the Federal Healthcare Sector in All-Hazards Design and Construction of its Facilities.
Reality: As federal and metropolitan governments build more robust structures and mitigate safety and security vulnerabilities in their building environments, non-federal structures become more susceptible to terrorist attacks. Experts tell us that approximately 25% of all target selection is opportunity.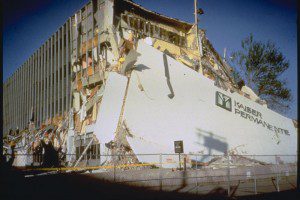 Along with the national strategy for physical protection of Critical Infrastructure and Key Assets (CI/KA) and earlier actions to fortify federal structures against anticipated terrorist attacks, Presidential Decision Directive (PPD 63) gained a high profile after the bombing of the Oklahoma City federal Murrah Building. The major focus of these initiatives is to prepare for possible terrorist attacks using weapons of mass destruction (WMD). The Oklahoma City domestic attack infused a sense of urgency into the effort. The current initiatives are found in the National Infrastructure Protection Plan (NIPP).
The federal healthcare sector has followed initiatives to protect against all known hazardous threats through designing, constructing, and retrofitting its healthcare facilities and the application of timely "lessons learned†action strategies. These actions have mitigated many of the existing vulnerabilities from a range of known natural and man-made threats. As a result, the workplace environment for the federal healthcare workforce is measurably safer and more secure than its non-federal counterpart.
A quick review of GAO-10-436, Defense Infrastructure, will provide the reader with better understanding of challenges posed by current expectations of Design and Construction outcomes with the competing goals of cost containment, sustainability, and anti-terrorism protection.
While at the Federal level mandates have resulted in compliance, the history of the non-federal healthcare sector meeting its expected homeland security roles and responsibilities through voluntary compliance has been dismal. The non-federal healthcare sector designs and constructs its hospital facilities without taking full advantage of known opportunities for the dual benefits of aggressive vulnerability reduction into its facilities; by mitigating natural and manmade threats simultaneously.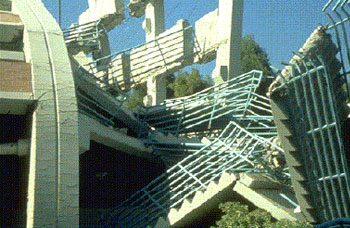 The 2006 American Institute of Architects (AIA) Healthcare Design and Construction Guidance for Healthcare Facilities is the industry's professional "bible†for hospital and healthcare construction. It is basically silent on mitigation of vulnerabilities associated with today's All Hazards threats.
Guidance to the healthcare industry is updated and published every four years. The organization works with a variety of regulatory and advisory bodies to develop, review and promulgate standards, codes and guidelines.
The 2002 Edition was written as if the nation were still enjoying the halcyon days of the peace dividend. Five years after the 9/11 terrorist attacks and a year after the Katrina tragedy, the 2006 Edition evidenced little change in guidance. The first review of the document left many incredulous. We were disappointed in the lack of attention to the changing threat landscape.
A series of interviews with those who contributed to the document left us scratching our heads and looking for some answers. The official answer says it all: "… would like to state that all 125 committee members are dedicated to making the Guidelines for Design and Construction of Healthcare Facilities a top-notch set of recommended standards…there is not a person on the committee that has intentionally tried to keep any effort to add language for "hardening our healthcare buildings out of the guidelines.â€â€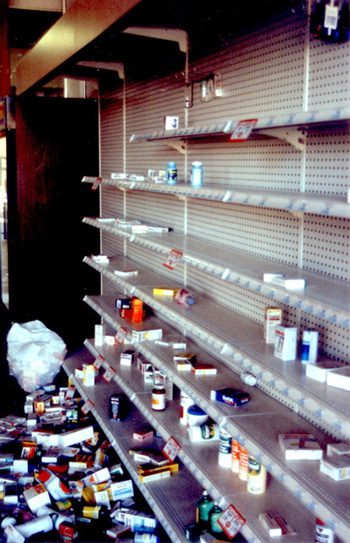 At the time, we attempted, without success, to find evidence that the Department of Homeland Security had been involved in the review process.
The healthcare construction industry has enjoyed a recent building boom, which rivals the early Hill-Burton Hospital construction era. These healthcare work sites house healthcare stakeholders who will be providing care for the next two generations. The opportunity that was lost to reduce vulnerability to both natural and man-made threats is incalculable. The healthcare industry must accept the notion that hospitals and other healthcare organizations are involved in almost every classification of all-hazards threats.
There is a case to be made for priority protection for healthcare facilities, in general, and hospitals in particular. All significant casualty-producing events involve timely actions by these organizations, either directly or indirectly. To be as prepared as possible, it is a 24/7 responsibility to be prepared to care for all walking through their front doors, regardless of scale, origin, and nature of event.
By not acting on this opportunity, the hospital industry has turned a blind eye to one-half of its mission in a terrorist threat environment in the defense of its facilities and in the protection of its stakeholders. The most sophisticated mass casualty protocols and treatment modalities are only as good as the freedom to exercise them.